So many miracles and blessings came our way! For one, the sun is beaming outside and I am actually saying "It is so hot!" here in Utah. I'm so excited that General Conference is almost here!
On Saturday, I found out that someone who we had been teaching since my second transfer, but had lost contact with when I went to Arizona, got baptized!
One of the lessons that I am learning is the importance of communication. Sister Evangelista and I love each other! We are always laughing, trying to tell jokes and being happy. But, there have been instances where we are evaluating a tour or discussing something and we misunderstand each other. Sister Evangelista is a wonderful example of listening with love. She and I are learning to communicate better by using the gospel of Jesus Christ. I found this quote given by one of our leaders of the church that I believe can be applied by all, not just women.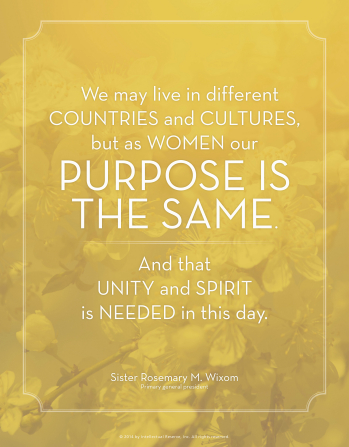 I know that the when we use the gospel of Jesus Christ, we can help fix any relationships that may be struggling. If we truly have a desire to change and ask Heavenly Father for help, we will receive His guidance and feel His love.

Heavenly Father loves us! He sent us down to earth with our families. He provided prophets every dispensation and even after apostasy. I know Jesus Christ came to the earth to teach us the way to obtain salvation and to establish God's church with His authority. Although the priesthood, authority of God, was lost after the death of Christ and His apostles, God provided a way to restore it back to the earth because He loves us. Because of clear communication, the priesthood and God's church was restored in 1830 through Joseph Smith. The communication Joseph had with God and Jesus Christ did happen. The Book of Mormon is the evidence. I say these things in the name of Jesus Christ, amen.

Love, Sister Mikeila Aquino


Spending part of P-day researching my Filipino Family History
Hermana Sullivan from AZ!
Look who came to visit-Sister Jin from China!